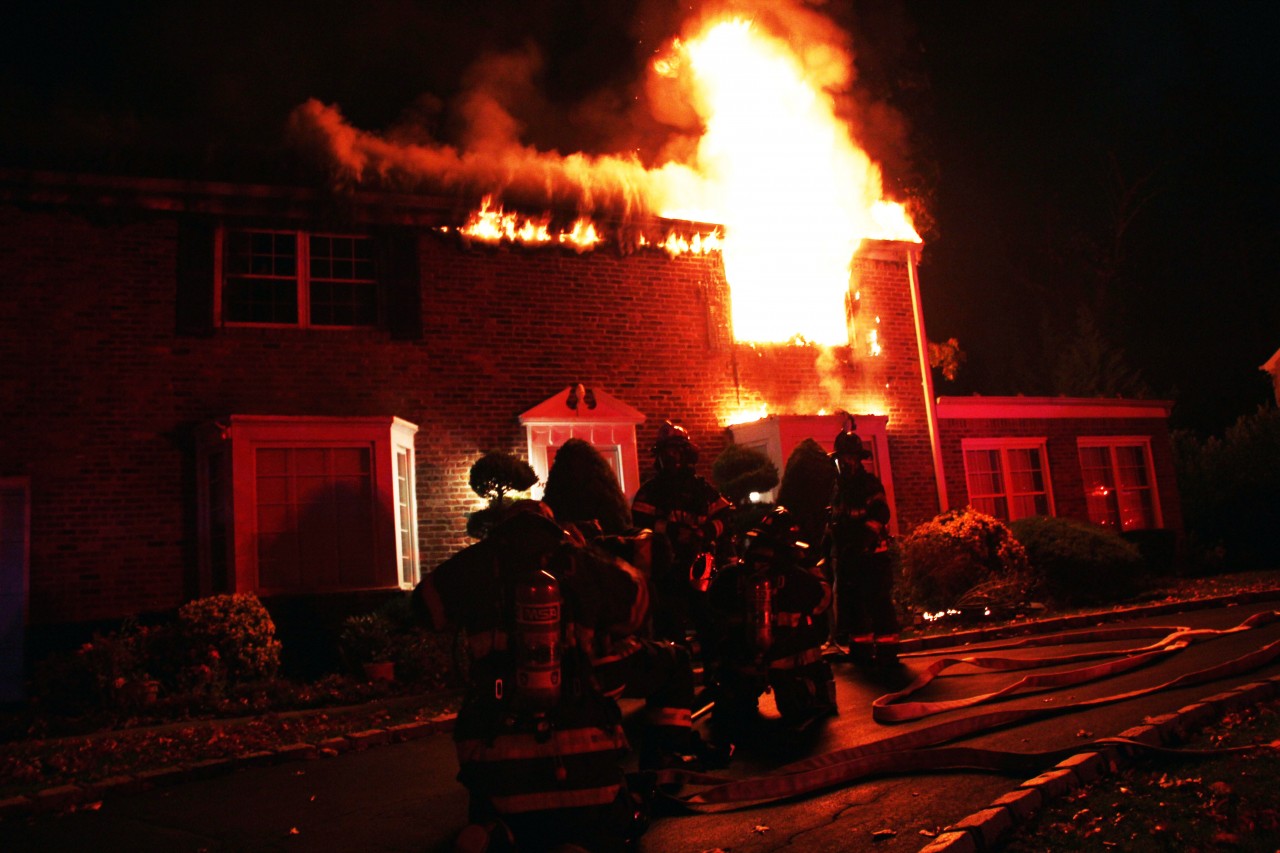 On Saturday, November 12, 2016, at approximately 6:34 p.m., M-LFD Companies 3, 4, 5 and the Ambulance Unit were dispatched to 59 Meadow Woods Road, in the Village of Lake Success for a reported bedroom fire. Deputy Chief Stone (8705) was the first to respond and was advised by M-LFD Dispatch that the Lake Success Police Department was on scene reporting a working fire. Deputy Chief Stone arrived within minutes and transmitted a Signal 10 for a working fire, with heavy fire exposing from the 2nd floor on his arrival.
Engine 8740 was the first apparatus on scene and after picking up a hydrant stretched an 1 3/4'' handline to the second floor of the home to begin to extinguish the fire. A second hoseline was was then stretched by the crew of E8758.
Q8728 was requested to the scene and crews from Companies 2 and 3 assisted with opening the attic of the home and extinguishing the fire which had extended to it.